Apr 1, 2005
12,393
589
113
From
Metal Invader
:
"...
On their 2015 self-titled debut EP, Hällas lay the foundation of the saga bearing the same name as the protagonist crusader as well as the band themselves, which later grew into a trilogy composed of the two last songs on the aforementioned EP and the two following albums Excerpts from a Future Past and Conundrum.

To celebrate the completion of the trilogy the band decided to do a one-off show in front of a seated audience at Cirkus, a classic venue in Stockholm. An 100% live recording withal the ingridients that made us love the Swedish quintet; pure 70s progressive rock, a plethora of melodic guitar riffs, hints of folk music and hard rock aesthetic and the excellent storytelling of fantasy stories. A magical night that
Hällas managed to capture in the pandemic years which we all shall remember as a dark era of our lives, a period of fear and internment, that the band achieved to create a keepsake, a souvenir of hope. 'Live at Cirkus' sound incredible, full of energy like the soundtrack of escapism should...."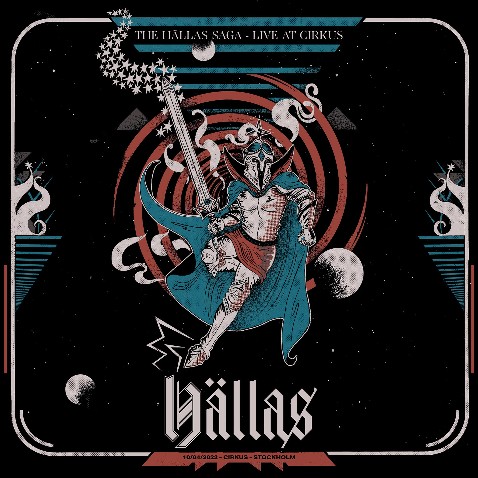 BWBK review: