Metal Is As Metal Does.
Staff member
Sep 30, 2001
354,020
485
83
"Vibrational - Mysteries, Not Answers"
, the new video from the Los Angeles progressive rock group
PERFECT BEINGS
, can be seen below. The track is taken from the band's new album,
"Vier"
, which will be released on January 19 via
InsideOut Music
. The band's current lineup includes
Ryan Hurtgen
(vocals, piano),
Johannes Luley
(guitar, bass, production) and
Jesse Nason
(keyboards) alongside new drummer
Sean Reinert
(ex-
CYNIC
,
DEATH
). "This is a song of hope from the darkest, emptiest place," says
Hurtgen
.
Nason
adds: "The video is a portrait of a character who follows his imagination to wherever it may lead."
"Vier"
track listing: Guedra - 18:23 01.
A New Pyramid
02.
The Blue Lake Of Understanding
03.
Patience
04.
Enter The Center
The Golden Arc - 16:47 05.
The Persimmon Tree
06.
Turn The World Off
07.
America
08.
For A Pound Of Flesh
Vibrational - 18:17 09.
The System And Beyond
10.
Mysteries, Not Answers
11.
Altars Of The Gods
12.
Everywhere At Once
13.
Insomnia
Anunnaki - 18:42 14.
Lord Wind
15.
Patterns Of Light
16.
A Compromise
17.
Hissing The Wave Of The Dragon
18.
Everything's Falling Apart
Hurtgen
originally met
Luley
as a client in
Luley
's Los Angeles-based recording studio
My Sonic Temple
.
Luley
, who was instantly impressed with his personality, song-crafting skills, and voice, asked
Hurtgen
to join him on a new project. This new group was going to continue the path
Luley
's former band
MOTH VELLUM
had set out on. The two became fast friends and soon put together a full band which would also include founding member
Jesse Nason
on keyboards. After releasing
"Perfect Beings"
(2014) and
"II"
(2015) to critical acclaim, a few personnel changes occurred that left the band without a rhythm section. The guys decided they wouldn't be deterred, even by such a major setback. Instead, they hired Minneapolis transplant
Ben Levin
to play the drums on their next album, with
Luley
taking over the bass spot in addition to playing guitars. The result is the exhilarating double album,
"Vier"
. As the group got closer to completing the record, they approached
InsideOut
, whose label chief
Thomas Waber
had shown interest a couple of years earlier. The parties agreed to join forces and release the record in early 2018.
Levin
dropped out and progressive rock drumming phenom
Sean Reinert
joined the band to add even more life force to an already powerful and highly skilled group.
PERFECT BEINGS
is:
Ryan Hurtgen
- vocals, piano
Johannes Luley
- guitars, bass
Jesse Nason
- keyboards
Sean Reinert
- drums, percussion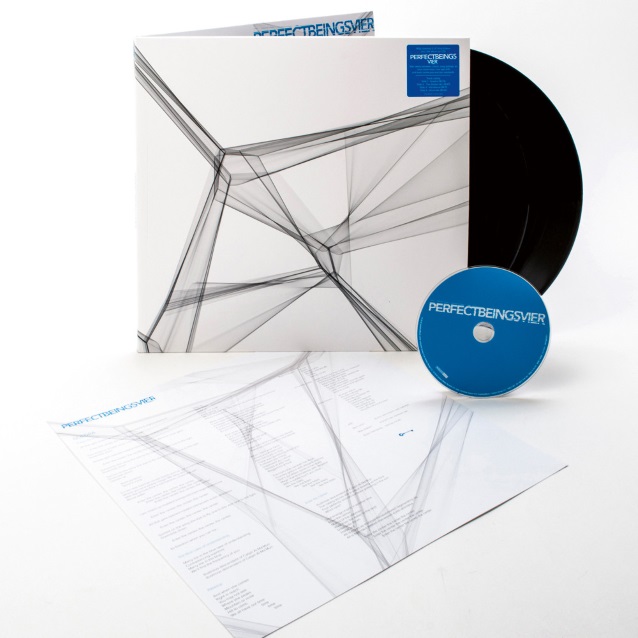 Continue reading...