Latest Features
Ghost of War Talks METAL!!!!!!!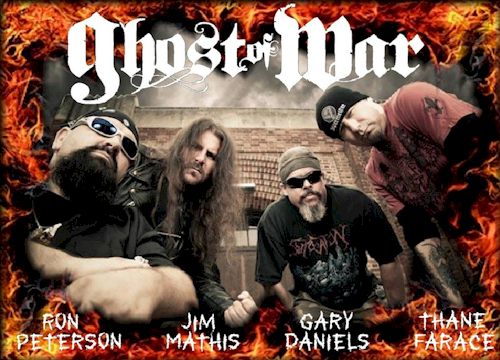 I was granted the opportunity to cover "Welcome to Rockville" in Jacksonville, FL back in April. The two day festival offered a great line-up of artists, some that I was very familiar with and others not so much. Day two of the festival started early with Gettysburg, Pennsylvania's GHOST OF WAR. During...
Read More
Midnight Eternal Discusses New Songs
MIDNIGHT ETERNAL's Raine Hilai Discusses "When Love and Faith Collide" and "Masquerade of Lies"
By Greg Watson and Eric Compton
6/30/14
The Greek mythos of the "Phoenix" rising from the ashes is a fair analogy to use when describing the formation of Midnight Eternal. The New York/New Jersey symphonic band originally formed with the intention of writing two songs in March of 2014....
Read More
Leather/Benedictum/A Sound of Thunder Interview

Maximum Metal Discusses Exclusive Shows with Chastain's Leather Leone, Benedictum's Veronica Freeman, A Sound of Thunder's Nina Osegueda
by Eric Compton
6/20/14
Beginning on June 26th in Springfield, VA, metal icon Leather Leone (Chastain, Sledge/Leather) will ...
Read More
Erik Danielsson of WATAIN Interview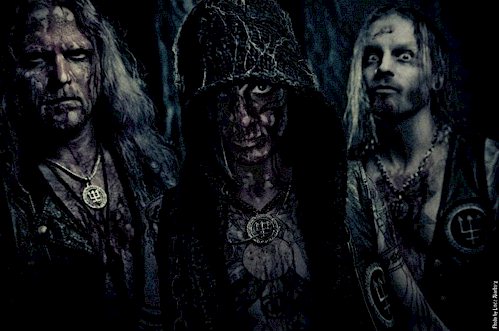 Erik Danielsson of WATAIN discusses rare US appearance
Swedish black metal band WATAIN are performing in support of their fifth full-length album, "The Wild Hunt", which was released last year courtesy of Century Media Records. Maximum Metal's T. Ray Verteramo had the opportunity to talk with Erik Danielsson about the band's rare US appearance on Sunday, June 1...
Read More
Svet Kant Interview With Maximum Metal
Maximum Metal
interviews SVET KANT's Santiago Kodela
Svet Kant is the Slovenian translation for "Holy failure". It began as a side project led by Santiago Kodela while playing in a trash metal band "Malicia". He wished to explore not only more extreme music, but also more melodic combining them corr...
Read More
Ultimate Metal Forum Hosting
Promote your band to tens of thousands of visitors a month! Official, fan, label and zine forums welcome.
Bands:$60 US/year
Labels:volume rates available
Indie bands: $40 US/year
Ask For Details
Currently host to: Opeth, Anthrax, Children Of Bodom, Dark Tranquillity, Symphony X, Threshold, Jag Panzer, InsideOut Music America and more.