Metal Is As Metal Does.
Staff member
Sep 30, 2001
354,010
485
83
The official lyric video for the song
"Somewhere"
from
CIRCLE II CIRCLE
can be seen below. The track is taken from the band's latest album,
"Reign Of Darkness"
, which came out on October 16, 2015 via
earMUSIC
.
earMUSIC
/
Edel
and
Zak Stevens
have enjoyed critical acclaim and commercial success together over the years with
SAVATAGE
albums like
"Edge Of Thorns"
,
"The Wake Of Magellan"
and
"Dead Winter Dead"
(true milestones of hard rock and metal and some of the biggest charts metal successes of the '90s) and
CIRCLE II CIRCLE
albums such as
"Seasons Will Fall"
alike.
CIRCLE II CIRCLE
is a band that has been reinventing itself through the years, but maintaining that signature sound that fans around the world love.
"Reign Of Darkness"
is no exception to that attitude, bringing out the very best
CIRCLE II CIRCLE
has to offer. Needless to say,
"Reign Of Darkness"
overshadows what has been done before. Says
Stevens
: "You might say that
'Reign Of Darkness'
represents a musical reinvention for us, but the minute you hear each song you know right away that it's
CIRCLE II CIRCLE
. We wanted to pay homage to the past, but we also wanted to create a musical renaissance within our genre that is fresh and energetic. This is an album that will positively pave the way for our future."
"Reign Of Darkness"
features the powerful metal sound, strong hard rock riffs, both emphasizing
Zak Stevens
's passionate melodic rock vocals. Again, the band has created something new, something fresh and vigorous. And the artwork definitely sets new standards.
"Reign Of Darkness"
track listing: 01.
Over-Underture
02.
Victim Of The Night
03.
Untold Dreams
04.
It's All Over
05.
One More Day
06.
Ghost Of The Devil
07.
Somewhere
08.
Deep Within
09.
Taken Away
10.
Sinister Love
11.
Solitary Rain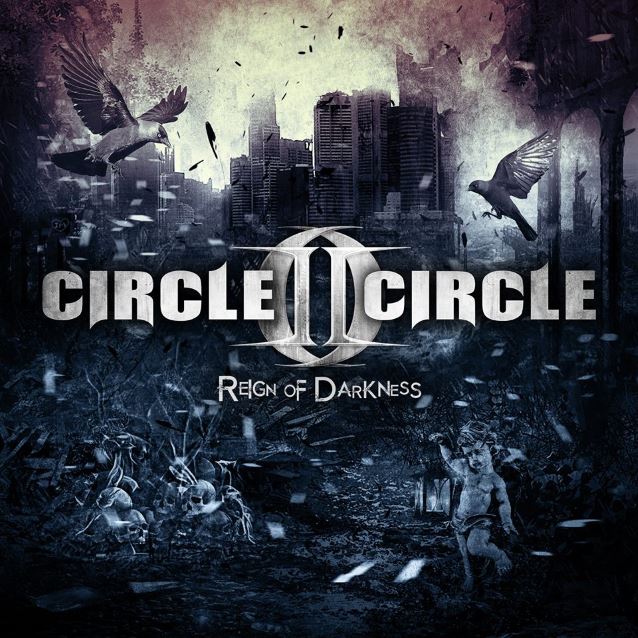 Continue reading...