Metal Is As Metal Does.
Staff member
Sep 30, 2001
354,010
485
83
The official video for the song
"The Enemy Inside"
from progressive metal giants
DREAM THEATER
can be seen below (courtesy of
Billboard.com
). The track comes off the band's new, self-titled album, which will be released on September 24 via
Roadrunner Records
. Directed by
Bill Fishman
(
RAMONES
,
STEVE RAY VAUGHAN
), the strictly conceptual clip deals with the torment of a soldier who's struggling with reintegrating into his life back home due to post-traumatic stress disorder (PTSD). Regarding the song's lyrics, guitarist
John Petrucci
tells
Billboard.com
: "At the time that we were in the studio working on the [new
DREAM THEATER
] album and I was writing lyrics, the Boston Marathon bombings happened. There was a lot of discussion of terrorism and PTSD as if affects people who witness traumatic events like terrorism, so it was just very on my mind. It linked very well with the mood of the song, and as we started to get into it, I watched some documentaries and things like that. I was like, 'This is really something that needs to be written about.'"Speaking to
Ultimate-Guitar.com
,
Petrucci
stated about
"Dream Theater"
: "I think it's building on [what we did on the
"A Dramatic Turn of Events"
album], but taking it to the next level. One of the things I really wanted to do on
'A Dramatic Turn of Events'
was to create something that was sonically very rich and high-def and powerful and I think we accomplished that. But on this album, I wanted to take that even further…. [I wanted to] get more cinematic with it and more earthy and aggressive and bigger. I wanted a bigger, more forward in-your-face kind of sound. I think that kind of dictated the sounds we went for while we were writing and recording and then ultimately how it was mixed. So yeah, it was kind of building on that, but taking it to the next level. You always need to progress and to try and do something different and kind of have a little bit different take on it and a different perspective. But hopefully make it better as you go."The nine-track disc was recorded at
Cove City Studio
in Glen Cove, Long Island, with
Petrucci
producing and
Richard Chycki
engineering and mixing. It's the band's second album with drummer
Mike Mangini
, and the first one on which he was a part of the writing process from Day One. In January,
Petrucci
said of
Mangini
's work: "When people hear the drumming on this album, they're gonna be pretty freaked out. On the last album, he did a great job, but he wasn't there for the writing process and he was interpreting drum parts that I had programmed. Even though he used his creativity, of course, to change them up and do his thing, I feel like now he's just
Mike Mangini
unleashed. It's all him. It's all his creativity, all his decisions and ideas and man, the guy's an animal."
"Dream Theater"
track listing:01.
False Awakening Suite
I. Sleep ParalysisII. Night TerrorsIII. Lucid Dream02.
The Enemy Inside
03.
The Looking Glass
04.
Enigma Machine
05.
The Bigger Picture
06.
Behind The Veil
07.
Surrender To Reason
08.
Along For The Ride
09.
Illumination Theory
I. Paradoxe de la Lumière NoireII. Live, Die, KillIII. The Embracing CircleIV. The Pursuit of TruthV. Surrender, Trust & Passion
"Dream Theater"
will be available in a wide range of distinctive versions, including standard and special edition CDs, 180-gram double LP, and a limited-edition boxed set.
DREAM THEATER
will be on tour in Europe in January and February 2014, and in North America in March 2014.
"Live At Luna Park"
,
DREAM THEATER
's live concert, which was previously scheduled for release in May via
Eagle Rock Entertainment
, will now drop in North America on November 5 as a Blu-ray, 2DVD, 2DVD + 3CD, Blu-ray + 3CD, deluxe edition with 40-page book, Blu-ray + 2DVD + 3CD, and digital video via
iTunes
.
"Live At Luna Park"
was filmed over two nights in South America — home to one of
DREAM THEATER
's most ardent fanbases. The DVD was filmed August 19 and August 20, 2012 at Estadio Luna Park in Buenos Aires, Argentina after a 15-month world tour, hitting 35 countries.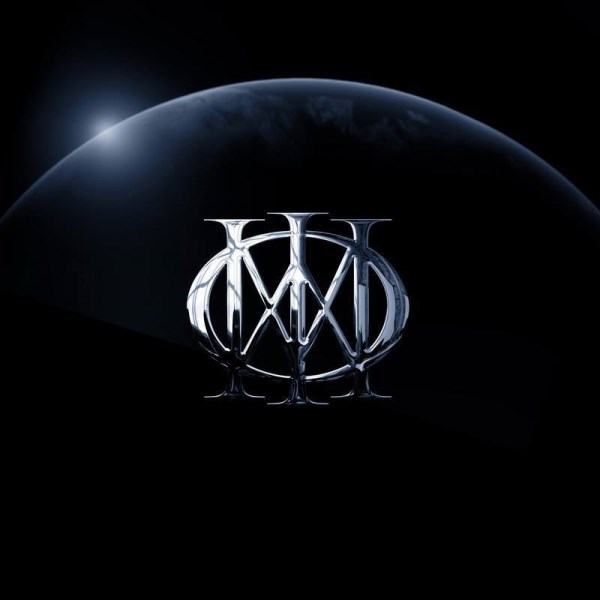 More...