Metal Is As Metal Does.
Staff member
Sep 30, 2001
354,020
485
83
"Lightning Strike"
, a brand new song from
JUDAS PRIEST
can be streamed below. The track is taken from
JUDAS PRIEST
's new album,
"Firepower"
, which will be released in March. The British heavy metal legends spent much of 2017 in the studio recording the follow-up to 2014's
"Redeemer Of Souls"
with the band's longtime collaborator
Tom Allom
, acclaimed British knob-twiddler
Andy Sneap
(
MEGADETH
,
EXODUS
,
TESTAMENT
,
ACCEPT
) and engineer
Mike Exeter
(
BLACK SABBATH
).
JUDAS PRIEST
singer
Rob Halford
told
VintageRock.com
about
"Firepower"
: "It's great. This is what
PRIEST
lives for. We're a hard-working metal band still making the metal forty-odd years later, thanks to our glorious metal fans around the world. "So we make music now, obviously, still for our own pleasure and enjoyment, and the challenge of finding a new riff and a new melody is always very… It's a great feeling," he continued.
Rob
also talked about the process of making the new
PRIEST
album, saying: "We came off the
'Redeemer Of Souls'
tour, had a little bit of a break, like we've always done, and then we dove straight back into the second record with
Richie
[
Faulkner
,
JUDAS PRIEST
guitarist]. And it's
Richie
's moment, really, because when we did
'Redeemer Of Souls'
with
Richie
, obviously it was his first time with
PRIEST
as a writer, so I think it was great how
Richie
coming into the band at that point, and then going through the writing experience and the world tour together really put
Richie
in a better place for when we went in to do
'Firepower'
— just because you learn so much in a band."
Halford
added: "
Richie
's playing is fucking unbelievable on this album. And just the contribution, I think, as the writing team of
Richie
and
Glenn
[
Tipton
,
JUDAS PRIEST
guitarist] and myself. This is some of our best work — without a doubt."
Faulkner
joined
PRIEST
in 2011 as the replacement for founding guitarist
K.K. Downing
. Prior to hooking up with
PRIEST
,
Faulkner
was the guitarist in the backing band for
Lauren Harris
, daughter of
IRON MAIDEN
bassist
Steve Harris
.
Rob
told
"Trunk Nation"
that collaborating again with
Allom
, who produced every
PRIEST
release from
"Unleashed In The East"
(1979) through
"Ram It Down"
(1988), along with several live records since then, has been "brilliant" and "absolutely fantastic." "
Tom
has a rich history with
PRIEST
, particularly those great moments with
'Screaming For Vengeance', 'Defenders Of The Faith'
[and]
'British Steel'
," he said. "My God — he's the man in that respect. So I thought it was really great for
Andy Sneap
and
Mike Exeter
to accept that this was gonna be like a three-man job, with
Andy
mostly holding the reins, but with
Tom
by his side and
Mike
there [as well]."
Sneap
, who plays guitar in the reactivated British occult metal act
HELL
, told Serbia's
Hardwired
magazine that
PRIEST
's new album will contain "a really good energy and some real classic moments." He said "
Rob
did great" during the album's final recording sessions. "I'll tell you what: for someone who's got that much experience, there's no ego there at all," he said. "We'd do, like, six or seven passes, and I'd ask him to try something a bit [different] on this part, and he was, like, 'No problem.' And he'd give me another four takes with a slightly different vibe. And then me and
Tom Allom
would sit there and we'd comp it, and we pretty much agreed on everything." The North American leg of the
"Firepower"
tour will kick off on March 13 in Wilkes Barre, Pennsylvania and will wrap on May 1 in San Antonio, Texas. Support on the trek will come from
SAXON
and
BLACK STAR RIDERS
.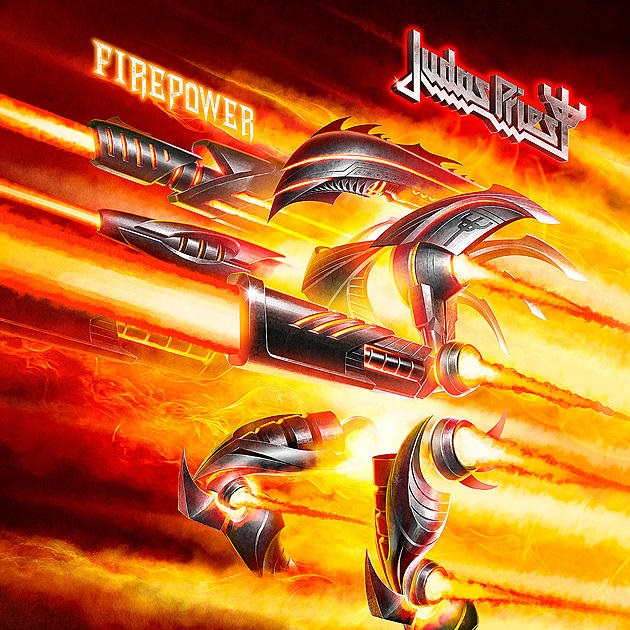 Continue reading...