Sep 29, 2004
12,552
10
38
Early last year I bought Greg Tomao's Stinnett #013: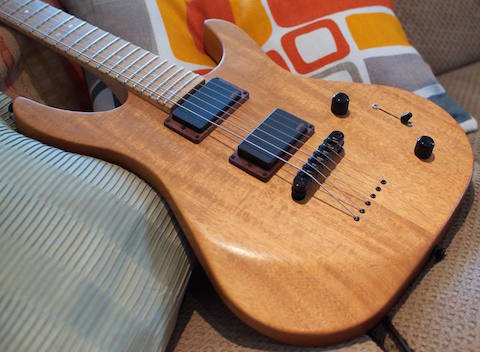 It's an incredible guitar, but I hate tuning, so I had
Fren Asken
install an Evertune G-model bridge in it (big thanks to
@BearOnGuitar
at Evertune!):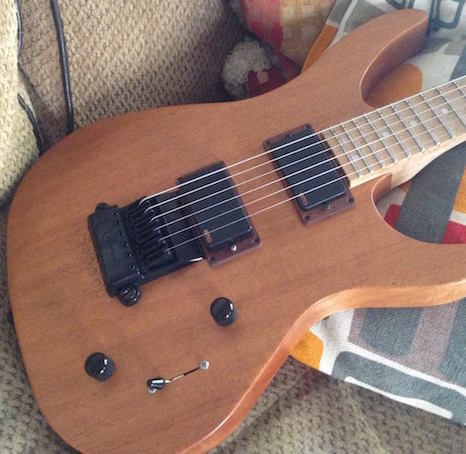 I took DIs before I had the bridge installed, and have compiled a set of before/after clips and a download of the DIs/multi-tracks associated with the sessions.
Song1:
TOM
,
Evertune
Song2:
TOM
,
Evertune
Download the DIs and backing here
Side note: this was the same pickup/signal chain used on the
Rose of Sharyn DIs
, so it might be fun to compare with those and see how much worse I've gotten at guitar over the last 5 years. I'm also including raw bounces of the drums and a bass DI instead of a pre-mixed backing like I did before.
From the README file:
Evertune before/after demo by Jeff Dunne <hello-at-jeffdunne-dot-com>

Guitar:
Stinnett #013, EMG 89/81TW set
TOM/string-thru in "gtr" clips
Evertune in "ET" clips
KPA -> RME UCX

.88mm Tortex TIII for most parts; the Evertune version of Song 1 used a .60mm TIII on the intro/outro strummy parts, and you can hear that the pick change accounts for more of difference than the Evertune installation itself.

Bass:
Schecter P-Custom
Song 1 - EMG P
Song 2 - EMG P+Hum

Drums:
Progressive Foundry (MIDI + s20 preset included)​
Last edited: