Hi all,
I've created a new VST overdrive called "Over Diver od82o".
Basic features:
64-bit internal processing;
16X/8X/no oversampling;
symmetrical/asymmetrical clipping;
classic/punchy mode;
input level adjustment;
stereo processing;
64/32-bit versions (Windows only).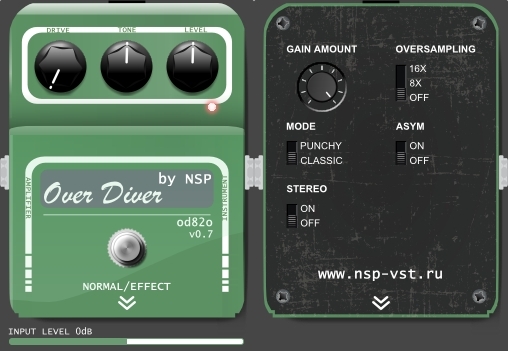 It's free to use.
If you have any questions/comments, please feel free to ask
Note: at this moment it's a
beta version (incl design)
.
You can try it here:
http://www.nsp-vst.ru/
Last edited: